Museum of Broken Relationships comes to Sleaford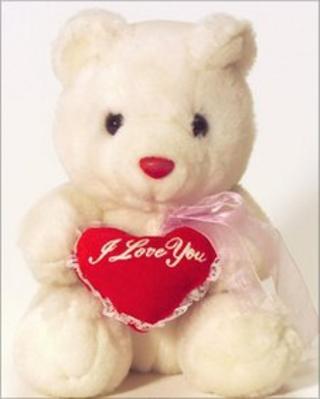 An international touring exhibition featuring objects from peoples' failed romances is to visit Lincolnshire.
The Museum of Broken Relationships opens at The National Centre for Craft and Design in Sleaford on 28 January.
The collection features objects donated anonymously, which each tell a story of a past romance.
Artists Olinka Vistica and Drazen Grubisic, from Croatia, came up with the idea after their own relationship ended, as a way of expressing the pain.
'Negative emotions'
The centre is looking for local people to donate objects, which will then go on to form part of the touring exhibition.
Jayne Olney, from the National Centre for Craft and Design, said donating to the show can help people release their memories of past relationships.
She said: "It's very much about the person as well as the object - so it's a way of getting rid of those negative emotions when you hand that article over."
Many of the items on display in Sleaford will come from a permanent exhibition in Zargreb, Croatia, which was awarded the Kenneth Hudson Award for Innovation earlier this year.
It houses more than 700 objects donated by people all over the world whose relationships have come to an end.
One item on show at the permanent exhibition is a teddy bear with a note from one broken-hearted owner.
It reads: "I got this teddy bear on Valentine's Day. He survived because it wasn't him who hurt me, but the idiot who left him behind."
Another area housed behind a beaded curtain at the museum is called "Whims of Desire" and includes handcuffs, belts and love potions.