Review of Big Issue vendor spots in Lincoln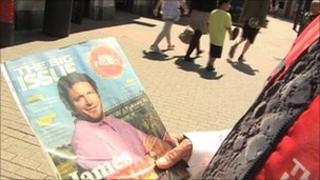 The way pitches are allocated to Big Issue sellers in Lincoln is to be reviewed after some vendors lost out on their pitches over Christmas.
There are currently six spots in the city centre, which are assigned on a first-come-first-served basis.
However, some regular sellers said they had lost out at busy times to vendors from outside the area.
The magazine said there had been problems and vowed to look at the way pitches were allocated in the new year.
Holly O'Connor, the Big Issue's regional manager, said: "We have to come up with a better system so our regular guys can keep their permanent pitches."
Ms O'Connor said part of the problem was that there were not enough volunteers to support a "proper" administrative booking system.