Henri Fantin-Latour painting 'could fetch £500,000'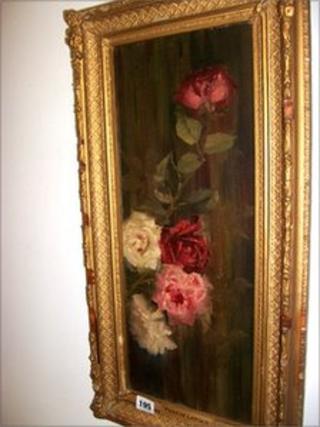 A painting by a 19th Century French artist could fetch £500,000 when sold on New Year's Day, a Lincoln auction house has said.
The work by Henri Fantin-Latour (1836-1904) was found during the house clearance of a former antiques dealer in Sturton-by-Stow.
The oil on canvas was initially valued at £8,000 to £10,000.
But Terry Dean, Unique Auctions' research consultant, said it may sell for much more, based on previous sales.
"I think it could get up to £250,000 to £500,000," he said.
Fantin-Latour is best known for his flower paintings. Christie's sold one of his paintings, Fleurs et Fruits, for $1,706,500 (£1,098,271) in November 2009.
Mr Dean said the artist's work did not come up for sale very often and he expected the auction to generate a lot of interest.
The artist counted many respected painters among his contemporaries, including Manet, Monet and Renoir.
His traditional approach showed a marked contrast to his fellow artists' impressionist style.
The 20 x 8 inch (51 x 20 cm) work has been independently authenticated, the auction house said.