Lincolnshire care homes closure date confirmed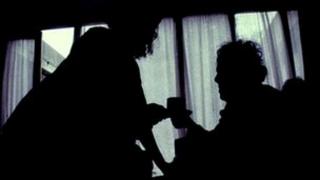 Three council-run care homes in Lincolnshire will close by the end of May, officials have confirmed.
The move was announced last summer but the county council said it had been waiting until alternative services were available to finalise the timescale.
It said it could not afford to upgrade the homes to modern standards and care could be better provided by the voluntary and private sector.
Unison said a vital safety net for the most vulnerable was being lost.
The closure of Linelands in Nettleham, Bonner House in Sleaford and Harrison House in Grantham will affect 120 jobs. Five other care homes were closed last year.
Private sector 'failure'
County Council director of adult services Peter Duxberry "We understand in our experiences of closing the five homes previously that every individual may be concerned about changing arrangements and closure of the facilities.
"We will be sitting alongside every individual making sure they get the support and the provision that they need and they are not concerned about these changes being in any way detrimental to them."
John Sharman, Lincolnshire branch secretary for Unison, said the council is taking a big risk with services.
"These three homes represent the last public service safety net for the kinds of services that they operate for very vulnerable older people in the county.
"When they have gone there won't be any safety net to fall back on if the private market fails as we know it has done in many parts of the country."
The council also announced it intends to build three specialist dementia units in Lincolnshire.