Brass band members targeted with 'abusive' tweets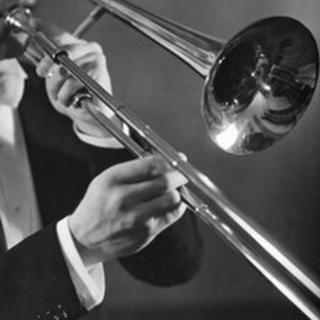 Police are examining abusive comments posted on Twitter about musicians competing in a brass band contest in Lincolnshire.
One comment suggested a male musician had received an award for sexually abusing children, while a percussionist was compared to Adolf Hitler.
Other tweets have been described as racist, sexist and homophobic.
The abuse was posted on Twitter during the Butlin's Mineworkers' Open National Brass Band Festival in Skegness.
'Serial rapist'
Iwan Fox, of online brass branding magazine 4barsrest.com, attended the event to report on it.
Mr Fox said: "Brass banding, especially at events, is very family-orientated.
"There's a good rivalry but it's a friendly rivalry between bands and players and performers.
"Unfortunately in these circumstances the advent of new technology has been abused."
At first, the Twitter account was used to try to parody the Twitter feed of 4barsrest.com and used the same logo.
But the poster went on to make comments which included references to body parts of some of the female musicians, with one suggesting a woman had received an award in recognition of these.
One of the euphonium players was described as looking like "a serial rapist".
'Difficult position'
Another comment compared the competition to being like the Auschwitz concentration camp, and photos of competitors were also posted on Twitter along with criticism of their appearance.
The account has been deleted since the comments were made on 22 January, the final day of the festival.
Kenneth Crookston, editor of British Bandsman magazine, alerted contest organisers after seeing the comments.
He said: "There is a very small minority currently involved in brass banding that seem intent on denigrating the efforts of what are actually very skilled amateur musicians through a medium in which they think they are anonymous.
"The contest organisers were put in a very difficult position with this matter during a very well organised event at which the other 4,000 participants are always well behaved."
Mr Crookston and Mr Fox, who described the comments as sexist, homophobic and racist, believe more than one person could have been responsible.
A spokesperson for Butlin's said the person they thought was responsible was dealt with by competition organisers at the time.
A spokesperson for Lincolnshire Police said the force had been informed about the comments and the material was being examined.