Lincolnshire adult care sell-off decision delayed by council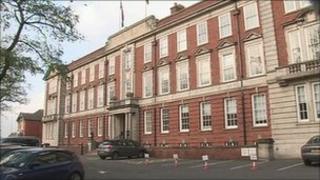 A decision on plans to privatise day care services used by about a thousand disabled and elderly people in Lincolnshire has been postponed.
Due to an "unprecedented level of response" from the public during its consultation, the county council said it needed more time to review feedback.
The authority said it would use the time to give proper consideration to every view.
The decision will now be made in March, the council said.
The authority held more than 60 consultation events over the proposals and had 550 questionnaires returned.
Graham Marsh, executive member for adult social care at the Conservative-run council, said: "We said at the start of the consultation that we were keen to hear everyone's views and that nothing was off the table."
Mr Marsh said the review had been prompted by people moving to the national personal budget scheme, which meant the authority had to look at how it delivered adult care services.