Siege man Barry Horspool died from gunshot wound to head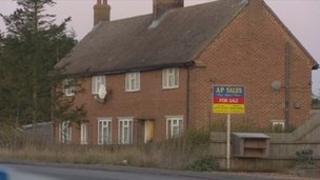 A man involved in a police siege in Lincolnshire died from a gunshot wound to his head, an inquest has heard.
Barry Horspool, 61, started the armed siege by shooting an unarmed officer in Sutton St James on 31 January.
The opening of the inquest into his death earlier heard evidence from a Home Office pathologist, who gave Mr Horspool's cause of death.
Lincolnshire Police has confirmed that their officers fired no shots at Mr Horspool.
Officers found him dead when they entered his house in Chapelgate.
The inquest was adjourned for the preparation of a police report into the death.
A full inquest will be held later this year, when the coroner will hear evidence from witnesses involved in the siege.