Queen's Diamond Jubilee picnic to be held at Burghley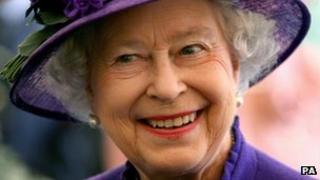 Up to 10,000 people are expected to have a picnic with the Queen in Lincolnshire as part of her Diamond Jubilee celebrations.
The Queen and the Duke of Edinburgh will visit Burghley House in Stamford in June as part of their UK tour.
Lord Lieutenant of Lincolnshire, Tony Worth, said tickets for the event would be distributed to voluntary organisations.
The tour begins on 8 March in Leicester.
Exact details of the visit have not yet been revealed but is expected to take place on 13 or 14 June.
Mr Worth said: "We thought that if we could entertain the Queen for lunch in the park for a picnic and have a lot of people there to see her at the same time, then that would be a nice touch.
"What she wants to do is see and be seen by as many people as she possibly can."
He said there would also be a special Diamond Jubilee service at Lincoln Cathedral on 19 May and beacons would be lit across the county on 4 June.