Sonny Grey 'hot water' death: Two arrested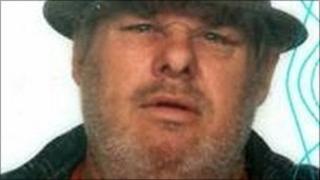 Two men have been arrested over the murder of a Lincoln man who had boiling water poured on him.
Sonny Grey, 70, died in hospital after an assault at his home in Westwick Gardens on 29 October.
The two men, aged 24 and 27 from Cambridgeshire, were arrested and released on bail pending further inquiries, Lincolnshire Police said.
A 29-year-old Cambridgeshire man, previously arrested, died in January. Three other men have been rebailed.
A Lincolnshire Police spokesman said the suspect's death was not being treated as suspicious.
'Distinctive jewellery'
On the night of 29 October, three men went into Mr Grey's house and attacked him.
Mr Grey was scalded with boiling water from a kettle and it was thought the burns he sustained contributed to his death, police said.
It is believed the men fled with Mr Grey's jewellery and possibly an amount of cash.
Previous police appeals have focused on My Grey's distinctive jewellery, including a number of "fairly chunky gold rings, including one with a horse's head engraving" and a thick, gold chain.
Anyone with information about Mr Grey's death is asked to contact police.