Veterans still hopeful for nuclear weapons tests damages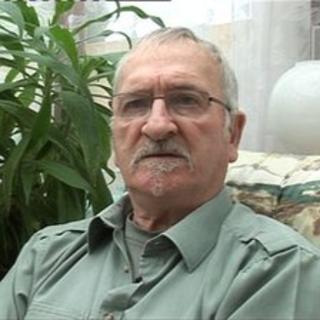 Two Lincolnshire veterans who believe their health was damaged by nuclear weapons tests remain hopeful of claiming compensation from the MoD.
William Middlemass and Douglas Hern served in the Pacific around the time of the tests in the 1950s.
A bid to launch damages claims, involving nine "lead" claimants, has been rejected at the Supreme Court.
Mr Middlemass and Mr Hern say they are "disappointed" but hope other ex-servicemen can still claim damages.
'Guinea pigs'
Mr Hern, 75, from Moulton, said: "I feel very disappointed for the families that were involved and the veterans involved in that particular case.
"We deserve recognition for the way the government treated us. They treated us as guinea pigs.
"There are other veterans who have still got to have their day in court.
"We hope there is hope for the others."
Mr Hern was stationed on Christmas Island during the tests and believes radiation exposure caused his diabetes and spurs to grow on his sternum.
His daughter, who was conceived after he came back from the island, died from cancer when she was 13.
Mr Hern believes she inherited what he refers to as his "corrupted" genes.
He is a founding member of the Anglian branch of the British Nuclear Tests Veterans Association, and says other members have suffered even more.
"I'm one of the lucky ones," he said. "When I look at the others in the branch I think to myself how lucky I am.
"The government's defence was that we were out of time [in making the claims], which would have been in three years, but you've got to remember that some of those things [health effects] are only manifesting themselves today.
"The next step is to wait and see what the solicitors come forward with."
'Ordered' to swim
Mr Middlemass, 76, from Skellingthorpe, arrived on Christmas Island after the tests.
He believes he was exposed to radiation by swimming in contaminated lagoons and eating affected fish.
"Anybody that couldn't swim was instructed that they had to go for swimming lessons in the lagoons," he said.
"You were ordered that you had to. I could swim a bit but I still went to them. Everybody was instructed to go."
He has suffered from extensive health problems, including prostate cancer and angina.
His brother and two sisters have not had any major health problems, leading Mr Middlemass to believe he was affected by the radiation.
A spokesman for the MoD said: "The Supreme Court ruled today in favour of the MoD that the claims brought by nuclear test veterans were time barred and declined to allow the claims to proceed under the statutory discretion.
"Perhaps of greater significance is that all the justices recognised that the veterans would face great difficulty proving a causal link between illnesses suffered and attendance at the tests."