Cancelled Future Festival tickets still on sale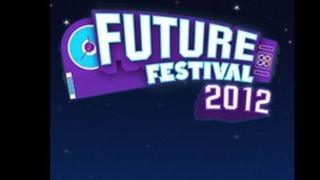 Tickets are still being sold online for what promised to be Lincolnshire's largest ever music festival - despite the event's apparent cancellation.
Organisers said big-name acts had been lined up for the Future Festival at Lincolnshire Showground in July.
The showground has since confirmed it will no longer be hosting the event, but tickets of up to £70 are still on sale on Future Festival's website.
Organiser Danny Brewster said he was no longer involved in the event.
Maureen Frizzle, 53, from Ruskington, spent £100 on a pair of tickets for her and her husband.
She said: "It would be really nice to get the money back, but I would like some sort of legal procedure as well because it is a scam and they have taken money from people.
"If it was a mistake on their part… they could have informed people it had all gone wrong, put out an apology. But what they did, they went completely quiet.
"I've left several messages, sent emails, no-one ever gets back to me."
'Company sold'
Sutton Coldfield-based company Midlands Catering paid a deposit of £450 for a pitch at the festival.
Owner Rekha Cumberlidge said: "Looking at what's happened, saying it's been confirmed, rushing us into paying the deposit saying that we may not get the pitch, we feel that this was a scam to start with. We feel we've been taken for a ride.
"I've spoken to a couple of people who bought tickets - nobody can get in touch with Danny Brewster or anybody else."
Several bands from across Lincolnshire were also booked to perform at the festival and said they had signed contracts with the promise of large performance fees.
Mr Brewster said he had sold Future Entertainment Ltd - the company planning the festival - and separated himself from it "legally and lawfully".
His said he made the decision because his business partner, who was financing the event, had pulled out.
Mr Brewster could not identify the company's new owners, and said anyone who purchased tickets - which first went on sale in the run-up to Christmas - should try to contact them through the festival's website.