Man 'pleased' about Sutton St James police shooting is jailed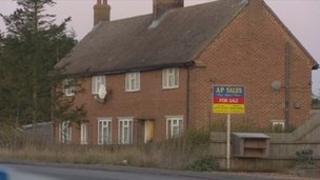 A man has been jailed after he telephoned Lincolnshire Police to say he was pleased one of their officers had been shot.
Louis Woodward, 22, told a control room call taker: "I hope a lot more people go around doing this sort of thing."
He made the call on 31 January after Barry Horspool, 61, shot an officer in the face in Sutton St James.
Woodward has been sentenced to six weeks in prison after pleading guilty to making an offensive phone call.
In the phone call he also said: "I just want to let you know how pleased I am."
He added: "What goes around comes around."
Frequent calls
Woodward, who made the call from West Road in Bourne, gave his name and address during the call and he was arrested a short time later.
He pleaded guilty before Spalding magistrates on 16 March.
Chief Inspector Simon Craft, head of Lincolnshire Police's control room, said: "Sadly, staff within the control room experience abusive calls all too frequently, but where offences are being committed we will take action appropriately and offenders can expect to face the consequences of their actions."
The shooting of the police officer sparked an armed siege in Chapelgate, Sutton St James.
Mr Horspool died from a gunshot wound to his head, but police have confirmed that they did not fire any shots at him.
An inquest into his death has been opened and adjourned.