Museum of Lincolnshire Life to open stores to public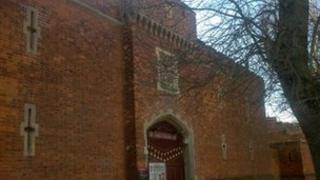 A Lincolnshire heritage museum is to open up its stores thanks to more than £500,000 in new funding.
The Museum of Lincolnshire Life has received £335,000 from Arts Council England and £200,000 from the county council.
The museum's storage area, which holds the vast majority of its collection, will be accessed by guided tours.
The money will also pay for a revamp of the courtyard and shop, and the creation of a new play area.
Mike Kavanagh, from the council, said: "The displays people see when they visit only represent about 1% of the total collection - so part of the scheme is to open the stores and provide guided tours.
"It's going to be a brilliant improvement in terms of accessing the collections," he said.
The council said the museum had already seen an increase in visitors since it removed admission charges three years ago and hoped the improvements would encourage more people to come.
Mr Kavanagh said: "The museum tells an incredibly important story and it's really important that we make people aware of what life was like."