Fewer police to patrol Grantham pubs and clubs at weekends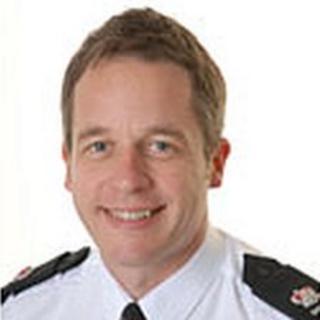 A police force is to reduce its presence in a Lincolnshire town centre on weekend nights and wants pubs and clubs to do more to prevent crime.
The same number of officers will be on shift in Grantham, but they will be spread wider around the town.
Lincolnshire Police said it wanted to make licensees more responsible for reducing violence and crime.
It is a pilot project, but some licensees and door staff have predicted it will lead to problems.
Supt Paul Gibson said the force wants the root cause of alcohol-related crime to be addressed, rather than using officers to deal with symptoms.
"We have not reduced the number of police that are on the streets on Friday and Saturday nights," he said.
"What's going to occur is the fact there will be a slightly smaller presence in town centres, but those officers will still be present in the area."
The force said officers would be able to carry out more burglary and car crime patrols in residential areas, instead of resources being tied up dealing with drunks.
Police say they will begin to take greater action against pubs and clubs which do not meet their responsibilities to prevent crime.
Andrew Moor, chairman of Grantham Pubwatch and landlord at The Black Dog pub in the town, said the change could lead to problems.
"Obviously at chucking out time that is the best time for us to see a presence on the street," he said.
"Part of our job is to police our own areas and we do our best at that, but sometimes what we do is just never enough.
"Can we stop the supermarkets selling alcohol? The ones that are fuelling them before they come out - where is their onus?
"We do have enough training but sometimes, even with all the training, things don't go right."