Kinema in the Woods marks 90th anniversary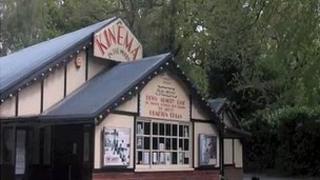 A cinema in Lincolnshire is holding a day of celebrations to mark its 90th anniversary.
The Kinema in the Woods, near Woodhall Spa, was originally a sports pavilion, but was converted to its current use after the hotel it served burnt down.
Films in its main 260 seat auditorium have to be projected from behind the screen as roof beams block conventional projectors.
The anniversary is being marked with tours and special screenings.
Manager Phillip Jones said they had chosen appropriate films for the occasion.
"The Smallest Show on Earth is about a couple who inherit an old cinema and its a comedy about their trials and tribulations of getting it up and running," he said.
"And we have Singing in the Rain, which is about the film industry going over from the silent days to the talkies."