Mystery smell plagues parts of Lincolnshire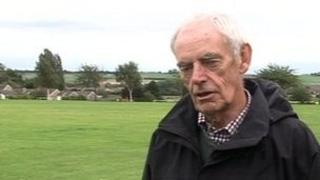 A large number of complaints have been made about mystery smells that have been plaguing parts of Lincolnshire.
The odour described as a cross between chicken manure and sewage has been hanging around North and South Hykeham.
North Hykeham Council is working with the Environment Agency about issues around muck-spreading but cannot find a single source for the stink.
Councillor Wallace Lee said he believed it is an amalgamation of different smells.
He said: "It's been described as chicken manure, sewage, and we've even had one comment about it smelling like baking dog biscuits.
"It's not consistent and this is why we think it's not coming from one source. It's several sources all at the same time, unfortunately."