Bishop's House in Lincoln put up for sale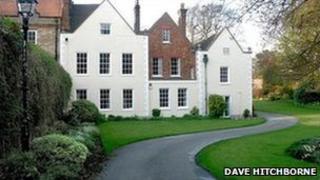 Lincoln's former Bishop's House has been put up for sale.
The Church Commissioners agreed to sell the Grade I listed building last year rather than spend hundreds of thousands of pounds on essential repairs.
The house, in Eastgate, was also considered too large for purpose and there were concerns about disabled access.
The current Bishop of Lincoln, the Right Reverend Christopher Lowson, lives in a five-bedroom house nearby.
The Bishop's House was used as a residence by bishops for more than 50 years.