Spalding's Red Lion Quarter food centre to reopen as beauty salon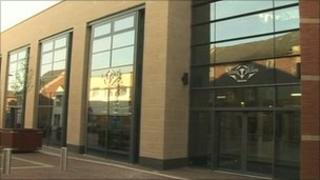 A £6.5m food centre sold to Boston College after it failed to generate the expected levels of custom is to reopen as a beauty salon for student training.
Spalding's Red Lion Quarter opened in April 2011 to promote the local food industry and boost the town.
But South Holland District Council closed the centre in October and wound up the community interest company that ran the site.
Boston College bought the site from the authority for £2.4m.
College principal Amanda Mosek said: "We've actually now started work creating the new training facilities in what used to be the old food court.
"Our students have been asking for a long time to have their own facilities at the college, so getting the whole of the building was a good opportunity."
Students had previously used local salons for practical training.