Lincolnshire County Council to work with police commissioner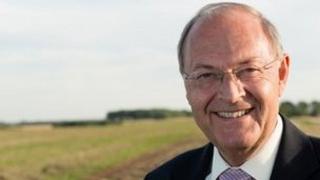 Community safety issues are to be tackled in a new partnership in Lincolnshire.
The county council and police and crime commissioner (PCC) are joining forces on several priority areas including anti-social behaviour and domestic violence.
Martin Hill, leader of the council, said funding will be provided for several projects.
PCC Alan Hardwick said the partnership will help reduce crime.
The county council already works with the police, paying £1.5m a year towards putting PCSOs on the streets.
It has now pledged to provide funding for several more projects including extending a pilot scheme to support victims of anti-social behaviour.
And a scheme will be rolled out to help perpetrators of domestic abuse stop their actions.
Both organisations said they will work with Lincoln Prison to help it improve following a damning inspection report.