Sonny Grey murder accused pair 'had amateurish escape plan'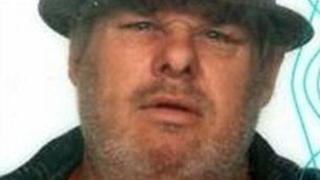 Two men accused of torturing and murdering a 70-year-old man from Lincoln hatched an "amateurish" escape plan, a court heard.
The jury at Nottingham Crown Court were told defendants Rocky Curtis and Robert Holmes, had changed the number plates on their getaway car.
However, the defence claimed there was no evidence the men were in the car at the time of the murder.
The pair from Wisbech, Cambridgeshire, deny murdering Sonny Grey, 70.
Mr Grey died after boiling water was poured over him before he was beaten, at his home in Westwick Gardens, on 29 October 2011.
'Colourful background'
Peter Joyce QC, prosecuting, said Mr Curtis, 25, of Newbridge Lane, and Mr Holmes, 24, of Redmoor Lane, both in Wisbech, used a getaway car belonging to Mr Curtis's brother Thomas.
Thomas was also arrested in connection with the attack but died last year.
Mr Grey, who was described in court as having a "colourful background", was a former traveller who bought and sold items to make a living and often kept large amounts of cash in his house.
On the night of the attack, he twice had boiling water poured over him and his finger was held in boiling water to make him reveal where he hid his money, the court heard.
He was also beaten and throttled, possibly with a belt, Mr Joyce said.
He was found by his granddaughter and died two days later in hospital.
Tim Spencer defending Mr Curtis, said while Thomas Curtis's car was in the Westwick Gardens area on the night of the crime, there was no evidence the defendants had been in it.
He said the "amateurish attempt" to change the car's number plate with masking tape was more consistent with vehicle crime than violent crime.
The trial continues.