Ex-Lincolnshire policeman jailed over cannabis bunker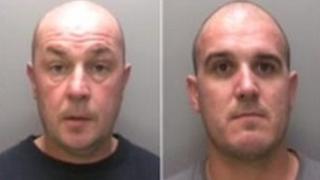 A former Lincolnshire policeman has been jailed after admitting helping to run a cannabis factory.
Lincoln Crown Court heard Paul Lewsey, 50, of Church Lane, North Carlton, was seen taking large amounts of water into a building off the A631 at Hemswell.
When raided, the part-buried rooms were found to contain plants which could grow crops worth £150,000.
Lewsey, who was a policeman from 1986 to 1998, was jailed for 40 months for producing a controlled drug.
The court heard the plants were contained in a custom-built bunker which could not be detected by the heat sensitive equipment often used by police.
The scheme was discovered because the building did not have mains water and Lewsey was seen repeatedly taking in quantities of water for the plants.
When his home was also raided, officers found 117 seedlings waiting to be transferred to the site.
Accomplice Simon Hopps, 38 , of Four Seasons Close, Dunholme, who was caught helping to water the plants, was jailed for 16 months after admitting the same charge.