Spalding Flower Queen Inca Honnor is last ever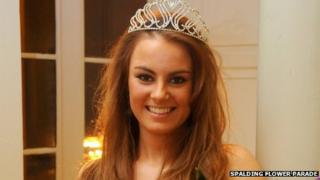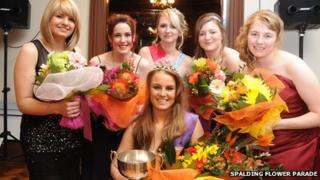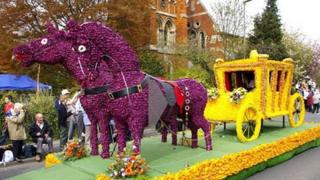 The last ever flower queen at a Lincolnshire festival has been chosen by a panel of judges.
The Spalding Flower Parade, which has been run since 1959, was dropped after two local authorities said they could not fund it beyond this year.
The new queen, Inca Honnor, 18, from Spalding, said it was a chance to be part of history.
Councillors had said attendances dropped to a level where it was difficult to justify supporting it.
Ms Honnor, a drama student, was one of five hopefuls to be crowned flower queen for the parade, which takes place on 4 May.
She said: "I'm very happy and it hasn't quite sunk in yet. I've always wanted to do it and I've watched the parade since I was little.
"It's sad it's the last one but it'll be lovely to be part of history."
In its heyday, the parade attracted crowds of more than 100,000 people but attendances had dropped, with about 40,000 attending in 2012.
The parade, which features tulip-covered floats and marching bands, costs about £200,000 a year to stage.
Lincolnshire County Council and South Holland District Council contributed £40,000 each towards the event but said they would not be able to provide any more funding after 2013.
The county council said it had not been an easy decision.
However, there is a campaign being led by the chamber of commerce to establish a new event that would recognise the area's food and horticultural heritage, the authority has said.
Justin Brown, head of economic regeneration, at the council, said: "We hope that the community led campaign can ensure that there is an event in the future but reluctantly we have said that 2013 will be the last ever parade."