Mablethorpe's Jack Parkinson Court care home to close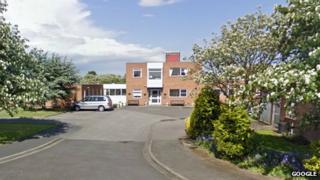 A care home in Lincolnshire is to close costing up to 67 people their jobs and forcing 24 residents, many with dementia, to find somewhere to live.
The Jack Parkinson Court care home in Mablethorpe is to shut in September after the charity which runs it said it was no longer economically viable.
Christine Sutton, whose husband suffers from dementia and is in the home, said she thought the decision was "cruel".
The Orders of St John Care Trust said there was not enough demand for places.
Mrs Sutton said: "It is their home, they are going to split everybody up. They all know one another, they are all happy together and I just think it is cruel."
The trust is now consulting with staff who will be offered redundancy or a chance to move to one of its other homes around the country.
Caroline Dunegan, from the trust, said: "The majority will no doubt not be in a position to move to any of our other homes. That's certainly true and that's what we've been told by them themselves.
"However the offer is there but the vast majority sadly will be made redundant."