Throat slashing stepbrother Darren Bryant jailed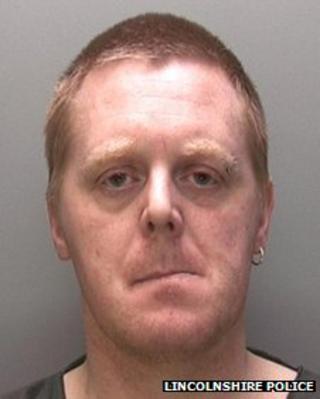 A man who slashed his stepbrother's throat in a row over a former partner has been jailed.
Darren Bryant, 31, of Elsham Walk, Gainsborough, attacked 29-year-old David Jupp at a house in Ashcroft Road, in December.
Lincoln Crown Court heard Bryant warned he would carry out the assault after hearing his ex-girlfriend, who was also the estranged wife of David Jupp, had started seeing him again.
He was sentenced to 16 years.
'Brutal and savage'
Prosecutor Gordon Aspen told the court, on Thursday, Bryant's first blow slit Mr Jupp's throat. He then stabbed him eight times damaging his lungs leaving him with life changing injuries.
He was so badly injured that his family were originally told that he would die.
Mr Jupp is now unable to talk properly and has to be fed liquids through a tube as he is unable to eat solid food.
Judge Michael Heath described the attack as "brutal and savage". He said Bryant was dangerous and ordered that he remain on licence at risk of being returned to jail until 2034.