Lincoln's Newport Arch needs extra £80,000 for repairs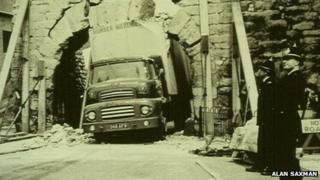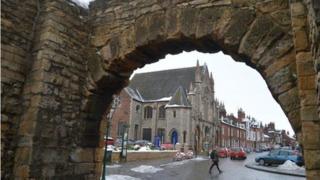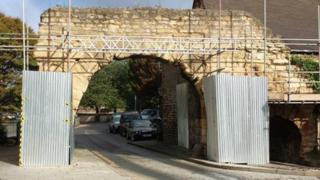 An extra £80,000 is needed to restore a Roman landmark in Lincoln.
Work started in October to repair the Newport Arch, which has been damaged by wind and cold winters in recent years.
City of Lincoln Council said it had a "responsibility" to maintain the monument and would be exploring its options for finding the extra money needed.
A £60,000 grant has already been given to the project by Waste Recycling Environmental Limited.
Repairs originally included replacing damaged stones and laying an extra layer of stones to protect the top of the arch.
Further work will now include replacing the cement mortar with lime mortar, rebuilding three sections of the gable wall and increasing resistance to water damage.
Traffic still travels through the arch, which forms part of the old city walls.
The restoration project is one of the largest at the arch since May 1964 when a lorry crash caused extensive damage to it.
The local authority will discuss the project on Monday.
If the additional funding is agreed a new timescale for the repairs will be put together.