Lincoln High Street crossing to get footbridge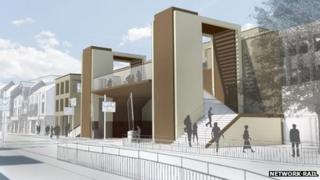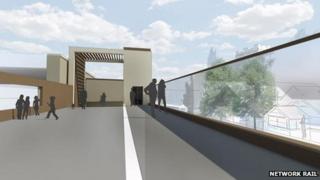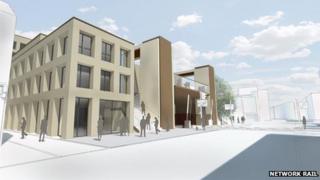 A "misused" Lincoln city centre level crossing which had a footbridge 30 years ago will have it reinstated after plans were approved.
It is hoped the footbridge over the railway line on Lincoln High Street will improve safety and ease congestion at the crossing.
Network Rail said the crossing was one of the "worst level crossing for instances of misuse" in Lincoln.
The MP for Lincoln said the footbridge has been "needed for many years".
The High Street footbridge will allow pedestrians and cyclists to cross at all times even when trains are passing. Currently trains stop traffic regularly on a daily basis.
MP Karl McCartney, who has been campaigning for safety to be improved at all level crossings in Lincoln, said he was "pleased" with the decision.
"Sometimes people are taking risks that they shouldn't take and nobody wants to see that at any level crossing... they are a hazard," he said.
"This decision ensures that the level crossing at street level will not be closed and for that I am grateful."
However Mr McCartney added: "We in Lincoln should not have had to wait over 30 years for the footbridge in our High Street to be reinstated.
"A fit for purpose footbridge has been needed for many, many years."
Network Rail said a lot of misuse of crossings was driven by frustration at having to wait at the barriers.
Plans were approved in March for a footbridge over Brayford Wharf East - the other "misused" crossing.