PCC Alan Hardwick announces £250,000 vehicle recognition upgrade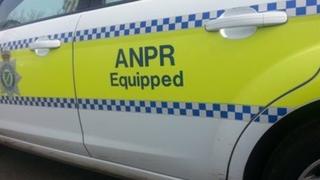 Lincolnshire's PCC Alan Hardwick has announced plans to spend £250,000 upgrading the force's vehicle recognition system.
When a vehicle passes an Automatic Number Plate Recognition (ANPR) device, its registration number is read and checked against a police database.
Officers can then act on the information provided.
Uses include locating stolen vehicles, finding uninsured drivers and fighting organised crime, Mr Hardwick said.
He added: "I have always been committed to making policing in Lincolnshire as efficient and effective as possible and making use of technology like this is an obvious way of doing that.
"It also means when a crime does take place, our officers have the best, most up to date crime fighting tools at their disposal."