East Lindsey District Council fails to send out polling cards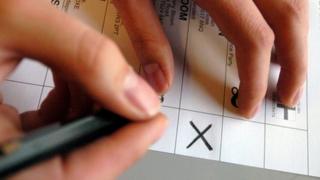 A district council failed to send thousands of polling cards to voters in a by-election.
East Lindsey District Council admitted the mistake in the recent vote in Horncastle, Lincolnshire.
The Electoral Commission said it would "monitor future ballots" to make sure it did not happen again.
The local authority said polling cards were not necessary to vote in the district council election, which saw Conservative Richard Avison win.
'Well publicised'
Readers of the Horncastle News complained to the newspaper that they did not vote because they had no polling cards, with some claiming it should be held again.
But a spokesman for the council said the election was well publicised and met "all legislative requirements".
He said 2,001 cards were not issued for those who were supposed to use the town hall polling station and in the village of Thimbleby.
The council said not enough cards were printed because of "human error" but that a new process had been introduced to prevent it happening again.
Mr Avison won with 432 votes in the ballot on 24 April with independent candidate David Roark in second and UKIP's Michael Beecham last.