Lincoln hosts press photographer Mike Maloney's first show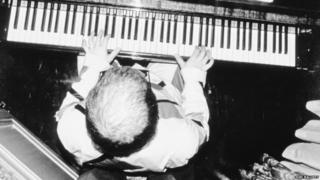 From the Lincolnshire Chronicle to the bright lights of Fleet Street, award-winning photographer Mike Maloney has had an incredible career.
Born and raised in Lincoln, Maloney is said to be the most highly decorated press photographer in Britain, with 109 major awards to his name, as well as an OBE and a post as Professor of Photography at the University of Lincoln.
During his 40-year career, Maloney has snapped some of the world's most famous faces including President Clinton, Frank Sinatra and and the Queen.
Maloney has picked Lincoln for his first exhibition "The World We Knew", which features a number of previously unpublished photographs.
Before becoming a freelance in 2002, Maloney was a staff photographer at The Daily Mirror. Described as a "very difficult assignment," in October 1979 the paper wanted shots of Sir Elton John's head after his recent hair transplant.
Maloney said he had to persuade Sir Elton to let him stand over him while he played the piano, in New York.
Five years before skating champions Jane Torvill and Christopher Dean won their gold medal at the 1984 Olympics, Maloney took this shot at the start of the world tour at Wembley Arena in April 1979.
The pair liked the picture so much, they used it for their publicity material.
Maloney took this picture of Queen Elizabeth, the Queen Mother on her 88th birthday at Kensington Palace. He is believed to be one of the Royal Family's favourite photographers and was made an OBE in 2005.
Comedian and performer Tommy Cooper became one of Maloney's close friends. This photograph was taken in July 1977 at Cooper's home in Chiswick, London.
For a time, Maloney worked as Robert Maxwell's personal photographer, which gave him exclusive access to the media mogul.
This is the last picture of Maxwell swimming off the coast of the Canary Islands, taken in October 1991. Two weeks later he disappeared in the same location.
Through Robert Maxwell, Maloney travelled all over the world. This picture from April 1988 shows Mother Teresa of Calcutta enjoying her first helicopter ride in Maxwell's personal helicopter.
This is an image known around the world for showing The Queen letting down her reserve and cheering on her horse at the Derby in 1978.
She was "jumping for joy" in the Royal Box, standing next to Lord Porchester.
The exhibition runs from 26 September to 9 October at the Guildhall Studio in Lincoln.