Day care centres to stay with Lincolnshire County Council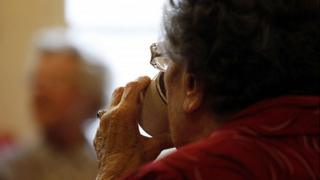 Day care centres in Lincolnshire used by vulnerable adults are to remain under local authority control.
The county council used to run 31 centres, but in 2012 handed 14 over to private sector or voluntary groups.
It had wanted to transfer the remaining 17 to Lincolnshire Partnership NHS Foundation Trust but negotiations had stalled.
Officials said they would now look into modernising and improving the services offered.
The centres cater for older people and those with learning disabilities or physical disabilities.
Councillor Patricia Bradwell, executive member for adult care, said: "We are disappointed as we had been in discussions about this for such a long time.
"But this is in an important service so what we need now is staff and users to know these centres will continue to be run in a sustainable way."
The Lincolnshire Partnership NHS Foundation Trust said in a statement: "Whilst we are disappointed that the transfer cannot be completed at this point in time, we will continue to work closely with the Council to ensure the health needs of the local community are supported through the full range of services we provide."