Boston 'unexplained' death: Arrested man released without charge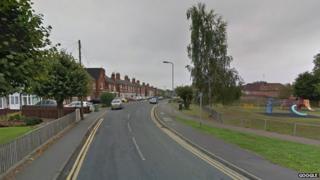 A man who was arrested after an unexplained death at a house in Lincolnshire has been released without charge.
Police said a man, believed to be in his 30s, was found dead in the property in Woodville Road, Boston, on Sunday.
He was thought to be a resident at the premises, police said, but they had been unable to confirm his name.
A 28-year-old man was arrested on Sunday in connection with the death but will face no further police action.
Lincolnshire Police said they were trying to trace the dead man's relatives and friends.
A post-mortem examination will take place later this week to establish the cause of death.
"Until the results of that examination are known the death will be treated as unexplained," a force spokesman said.