Fake policeman targeted 'bad drivers' in Lincoln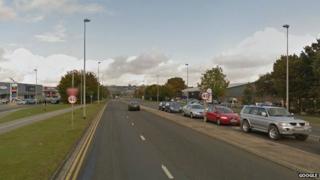 A man repeatedly pretended to be a police officer in order to stop motorists he thought were driving badly, a court has heard.
Aydn Walster, from Lincoln, admitted impersonating an officer and stopping motorists by using a blue flashing light on the dashboard of his Saab 93.
The 22-year-old, of Benson Crescent, also stopped motorists he thought were breaking the speed limit.
Lincoln Magistrates' Court fined him £835, plus £85 costs.
Walster pleaded guilty to three counts of acting falsely to suggest he was a police officer and two counts of using a vehicle fitted with a blue flashing warning light.
'Hefty penalties'
He committed the offences in the Tritton Road area of the city between November 2014 and January 2015.
The court heard he stopped a number of people he judged to be poor drivers, telling them he was a police officer and taking their details in a notebook.
PC Robert McGhee, of Lincolnshire Police, said: "Impersonating an officer carries hefty penalties for good reason."
He said police officers were highly trained, had a thorough knowledge of the law and were used to dealing with many different situations.
"The police take a very dim view of anyone acting in this fashion," he added.