Councillor targeted in paedophile blackmail scam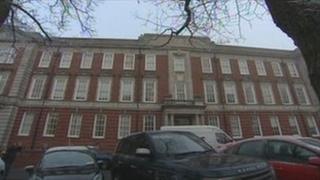 A county councillor has been targeted in a blackmail scam falsely accusing him of being a paedophile.
The Lincolnshire councillor, who has not been identified, received a number of threatening letters demanding £10,000 be paid in Bitcoins.
He was told his friends and associates would be told if he failed to pay. Two letters were sent to people he knew.
Lincolnshire Police has been informed and are appealing for anyone with information to contact them.
Supt Mark Housely, said it looked as if the scammers had targeted their victim using details on the council's website.
He said: "Recognising that the person had a reputation to uphold, they used the details to contact them three times in six days."
Although worrying, Supt Housely's advice was for anyone receiving a similar letter "to treat it with the contempt it deserved" and inform police.
He said the blackmailers, who could be based anywhere in the world, had previously targeted officials in the Thames Valley area, where letters were sent to 11 people.
Supt Housely said it was possible the scammers were now targeting Lincolnshire.