Bourne police station shuts after suspected WW2 shell handed in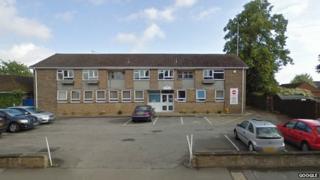 A police station was shut for several hours after a suspected World War Two shell was handed in by a member of the public.
A cordon was placed around Bourne police station after the old artillery shell was taken there at 14:30 BST.
The item had been found by someone gardening at a house in the Westbourne Park area of the Lincolnshire town.
A spokeswoman for Lincolnshire Police said inquiries were being made about the nature of the device.
She said: "It is suspected that the item could be an old Second World War artillery shell."
The force said officers were liaising with the Explosive Ordnance Disposal (EOD) unit.
The station in West Street reopened shortly before 18:00.