Gibraltar Point nature reserve centre to be demolished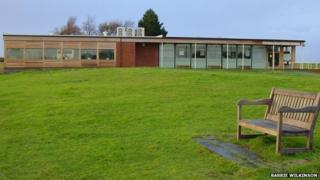 Demolition work at a nature reserve's visitor centre is due to start after it was badly damaged during winter storms.
Gibraltar Point, near Skegness, was flooded when a tidal surge hit the Lincolnshire coast in December 2013.
The new £1m facility will be raised on stilts to protect it from any future floods and the old coastguard building will also be refurbished.
Work is expected to take up to five weeks.
The reserve will stay open during the work and access to the Wash View Point will remain.
Lincolnshire County Council and Lincolnshire Wildlife Trust have worked together to develop plans for a new visitor centre.
It will have expansive windows facing the dunes and sea, as well as a rooftop viewing deck.
The council is contributing £430,000, Lincolnshire Wildlife Trust is contributing £150,000, and an application is being made for £420,000 from the government's Coastal Communities Fund.