Boston alley used as toilet to be gated off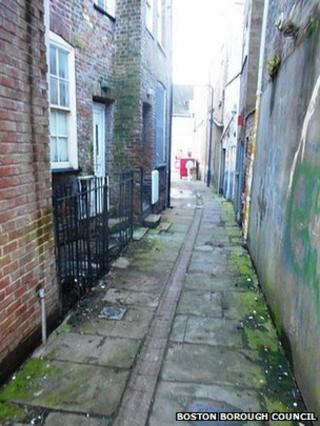 An alleyway in a Lincolnshire town used as a toilet by street drinkers is to be sealed off with gates.
People urinated and defecated in Hatter Lane, Boston, on a daily basis, according to local shops.
Boston Borough Council said other deterrents had not worked and approved the gates at both ends of the lane which links West Street to High Street.
Due to be fitted by June, the £1,400 cost will be met by businesses who will still have access via a keypad.
A council spokesman said: "The narrow, winding alley, has been blighted by anti-social behaviour including street drinking, litter, urination and defecation and defied all previous efforts to stop the problems.
"New powers introduced in January give the borough council, for the first time, the ability to 'gate' the alley - something which previously only the county council had authority to do."
Permission for the gates will last for an initial three years.