Boston man jailed for murdering pal who used garden as toilet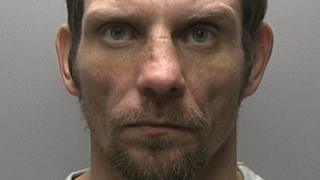 A man who murdered a friend who used his garden as a toilet has been jailed for life.
Audrius Zauka, 41, beat Sigitas Kirkickas, 53, to death in a "savage attack" at his house in Ingelow Avenue, Boston, Lincolnshire.
Zauka had become angry at Mr Kirkickas after he had used his garden as a toilet, moments before knocking on the door, Lincoln Crown Court heard.
He was found guilty of murder and will serve a minimum sentence of 16 years.
The jury heard how Zauka had kicked, punched and stamped on fellow Lithuanian Mr Kirkickas, leaving him with more than 30 broken bones and brain damage.
Judge Michael Heath told him: "You inflicted upon him a brutal, sustained and savage attack. Very severe force would have been required to cause all of the injuries."
A pathologist said the injuries were similar to those seen in car collisions.
Nick Bleaney, defending Zauka, said the sudden death of his partner, who died two days before the murder on 23 October 2015, had left him "bereft" and was the trigger for his actions.
But Judge Heath said: "The pathologist said it would have taken half an hour or so to die. You took no steps to help him in any way."