London Coca-Cola factory staff to strike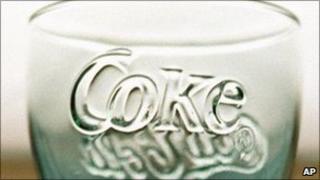 Workers at a Coca-Cola factory in north London are to launch a wave of strikes in a row over pay.
The union Unite said its members at the firm's plant in Edmonton would stage two six-hour stoppages on Wednesday
Workers are protesting at a 2% pay offer, which the union said amounted to a wage cut because it was less than half the rate of inflation.
Stoppages would be repeated over the following weeks unless a "fairer" pay deal is made, Unite said.
The union said production lines will stop because of the strike, which follows an 8-1 vote in favour of strikes by the 110 workers.
'Extremely disappointed'
"All the workforce is asking for is a fair deal," union regional officer Wayne King said.
"Unite remains fully committed to meaningful discussions, as we have been throughout this process."
Coca-Cola said earlier this week it was "extremely disappointed" in Unite's actions, describing the pay offer as "fair".
"We remain open to continuing a dialogue with all our employees and with the unions in an effort to reach a constructive outcome," a company spokesperson added.