Man 'targeted' in West Norwood was shot in the head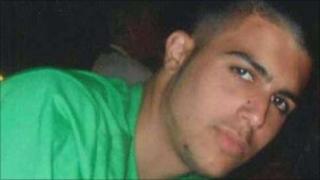 A man shot in south-east London in what police believe was a "targeted" attack died from a bullet wound to the head.
Ricardo Cunha, 23, of Elder Road, West Norwood, was found dead in his flat in Pondfield House on Saturday night.
Officers believe the shot or shots were fired from outside the home of the Portuguese national.
Det Nick Scola said: "I would like to hear from anyone who may have known Ricardo and why this terrible shooting could have happened to him."
The officer said police were trying to establish the motive behind the killing and no-one has been arrested over the murder.