London mayor launches safer parks award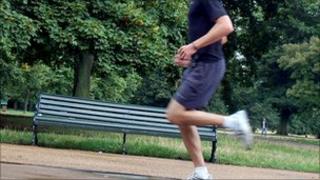 Mayor Boris Johnson has launched a scheme to reward efforts to cut crime and anti-social behaviour in London's parks.
A recent survey conducted on behalf of the Greater London Authority (GLA) found more than a quarter of Londoners avoided them because of safety fears.
The poll found 26% feared being mugged or attacked and 27% were concerned about teenagers hanging around.
Online applications for the Safer Parks Award have to be in by 31 January.
Big impact
Mr Johnson said he hopes to recognise tough measures boroughs and friends of parks groups have taken to reduce crime and anti social behaviour.
He said: "We live in one of the greenest capitals in the world, with over 3,000 parks and we all have the right to use them without fear of crime.
"Parks make a tremendous difference to our quality of life and everyone from early morning joggers, to kids riding their bikes after school should be able to use them with confidence.
"From cutting down hedges to increase visibility, to installing CCTV and strong lighting, little things can make a big impact on safety and deter criminality."
Winners will receive a Mayor's Safer Parks Award plaque to display in the park.