Lack of maps 'threatens paths' - Ramblers Association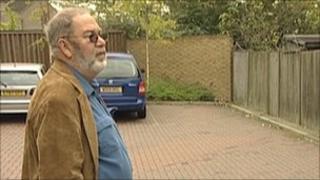 Campaigners have warned a lack of mapping in inner London could mean developers blocking paths and walkways without legal difficulties.
Elsewhere around the UK developers face severe legal scrutiny if they try to block thoroughfares.
But the Ramblers Association warns many inner London paths are not mapped - meaning they do not enjoy legal protection.
Local authorities have said it is too costly to map every path and alleyway.
One such path in Blackheath, south-east London, was recently bricked over.
Blackheath resident Lawrence Smith said: "It used to be a cycle path and pedestrian path to shops and the library the other side of this new development.
'Impossible to know'
"The other side the path is still there but you can't use it because of the wall."
Greenwich Council, which gave permission for the development, said it was impossible to know if a historic right of way existed so the route was closed.
Rachel Alcock, of the Ramblers Association, said: "If things don't change I think we'll see more of this happening, especially in inner London where there is so much development.
"With the Olympics happening there will be rights of way blocked or obstructed without people knowing how to rectify the situation."