Cass Business School student drowns in Peru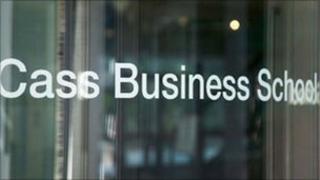 A student from London has drowned while on holiday in Peru, it has emerged.
Ayobola Owatemi, 19, a student at the Cass Business School in the City of London, is believed to have died on 26 September while swimming in a river in the South American country.
The dean of the college said undergraduate Mr Owatemi had had a "bright future" ahead of him.
A Foreign and Commonwealth Office spokeswoman confirmed the death and said his next of kin had been told.
She said that consular assistance was being provided, adding: "Our thoughts are with the family at this distressing time."
Dean of Cass Business School Richard Gillingwater said: "We are very saddened by the news of the recent death of Ayobola Owatemi.
"Ayobola was an undergraduate student at Cass Business School with a bright future ahead of him.
"Our condolences go out to his family and friends."