Runaway jailed for life for Tooting murder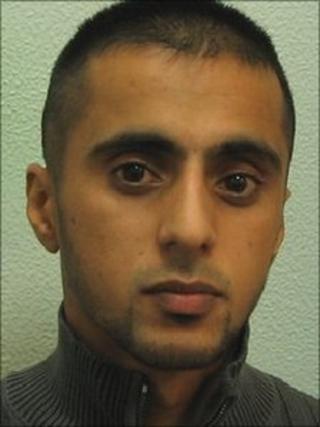 A man who fled abroad after two brothers were stabbed to death in south London has been jailed for life.
Mohammed Ali, 24, and his brother Hayder, 23, were fatally attacked in their van in Tooting in 2006.
Imran Aslam was the third person to be found guilty of murdering Hayder Ali and was ordered to serve 20 years.
Aslam fled to Pakistan after the murder but was arrested when he returned to Britain last year. No-one has been convicted of killing the older brother.
The Ali brothers were travelling in their van with a number of other people when they were attacked by up to 30 men.
It followed friction between the two groups, the Old Bailey heard.
Mohammed, an IT sales manager from Battersea, was stabbed as he tried to escape from the gang.
His brother, a recruitment consultant from Southfields, went to help and was stabbed four times in the back and collapsed a few feet away.