Pensioner, 78, jailed for illegal weapons haul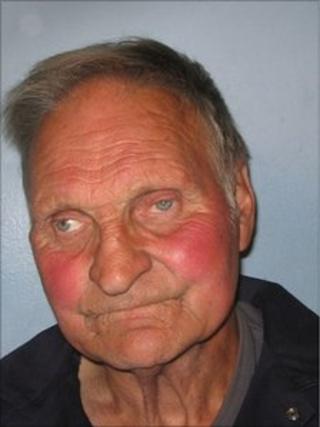 A pensioner has been jailed for two years after illegal weapons were found hidden at his south London car scrap yard.
James "Jimmy" Allen, 78, of Fitzwilliam Road, Clapham, south London, was arrested in May 2010 after officers searched the scrap yard in Clapham.
Police discovered a stun gun, revolver and ammunition in a locked office in the scrap yard.
Allen pleaded not guilty to firearms charges at Inner London Crown Court.
He claimed to have purchased the firearms with the sole intention of protecting himself and his business.
He said the revolver was "a cowboy gun" that he had bought to hang on the wall.
Metropolitan Police Det Insp Steve Ellen Force said: "Allen was found in possession of dangerous weapons, which included a live firing revolver with ammunition.
"The Metropolitan Police Service is committed to removing these weapons from the streets of London."