Boy, 15, 'hired to kill woman by ex-partner'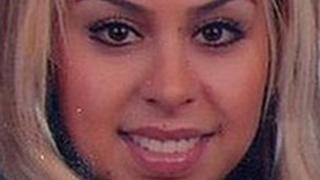 A 15-year-old boy shot a woman in a contract killing over the custody of her son, a court has heard.
Gulistan Subasi, 26, was targeted on the doorstep of her mother's flat in Clapton, east London, in March 2010.
Prosecutors told the Old Bailey she was murdered because her ex-partner Serdar Ozbek, 28, feared she would leave the country with their son, nine.
Mr Ozbek, of Wood Green, north London, denies murder together with the alleged gunman, now 16, who cannot be named.
'Extreme course'
Izak Billy, 21, of Willesden, Paul Nicolaou, 28, of Tottenham, Leigh Bryan, 25, of Hornsey, all north London, and another 16-year-old youth also deny the charge.
They are accused of taking part in the conspiracy to recruit the killer and carry out reconnaissance.
Victor Temple QC, prosecuting, said: "The prospect of losing custody, compounded by a loss of face, caused Serdar Ozbek to take an extreme but far from unknown course - namely to contract out the murder of Gulistan."
Since he wanted to "keep his hands clean", the person "chosen to pull the trigger" had to be someone with no links to Ozbek's family or Turkish community, he said.
Mr Temple said the victim, of Turkish origin, had run away from home to live with Mr Ozbek. They had a son together but later split up.
'Murderous response'
She went to live in Turkey and the boy then went to live with his father.
Miss Subasi, who would make visits to see her son, arrived in London in March ahead of her planned wedding in Turkey in May.
There were then a series of phone calls between her and Mr Ozbek and "the subject matter was the catalyst for the swift and murderous response by Serdar Ozbek," the prosecution claimed.
Mr Ozbek then began "setting in motion the necessary arrangements to carry out a contract killing", jurors were told.
There was the "distinct possibility" that she would be trying, or had already taken steps, to take away their son to Turkey, the court heard.
The trial continues.