Melissa Halstead 'unpredictable', murder accused says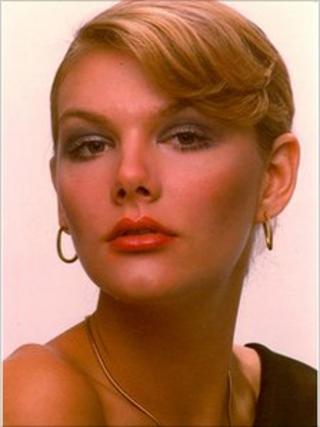 A man accused of murdering a woman whose mutilated body was found in a Dutch canal has told the Old Bailey of their tempestuous relationship.
John Sweeney, 54, said Melissa Halstead had a hot and cold temperament and described her as unpredictable.
He denies murdering the US former model whose body was found in a canal in Rotterdam, Holland, in 1990.
Mr Sweeney, originally from Merseyside, also denies the murder of Paula Fields and perverting the course of justice.
The dismembered and headless body of Ms Fields, 31, was found in body bags in London's Regent's Canal in 2001. The cases were linked in February 2010.
Mr Sweeney, who lived in Hackney and Camden in London, said he had met Ms Halstead in December 1986.
Giving evidence, he said when sober she had been quiet but when she had been drinking he had kept out of her way as she was unpredictable.
He told the court how when Ms Halstead went to Europe, having overstayed her visa, he went with her to Munich and Vienna.
But he denied he had been stalking her.
Jurors heard he was arrested in Vienna in 1988 for hitting her on the back of the head with a hammer.
Despite being given a suspended jail term for assaulting her he continued their relationship.
'Drunken trash'
When asked by defence QC Michael Wood why he had stayed with her he said: "I suppose I loved her."
While on remand for this offence, a canvas painted by Mr Sweeney had the words Rest In Peace Melissa Halstead written on it.
It gave her date of birth but there was nothing written by the word "died".
Mr Sweeney told jurors this was nonsensical and there was nothing sinister in it.
When questioned directly by Mr Wood, he denied killing Ms Halstead then chopping up and dumping her body in the canal.
Mr Sweeney was also questioned about a poem he had written which read: A bad trip in Vienna, blood spilled, Amsterdam was not much better, blood killed.
He said he had been having withdrawals from drugs at the time, describing it as drunken trash and total nonsense.
The trial continues.