Ali Dizaei trial main witness in benefit fraud arrest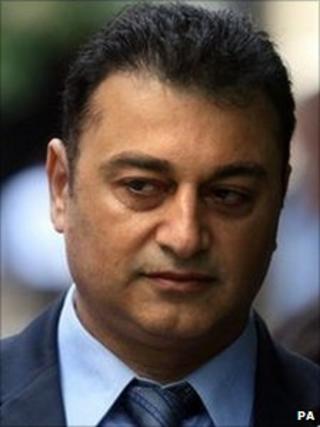 The central witness in the case against jailed former Metropolitan Police commander Ali Dizaei has been arrested on suspicion of benefit fraud.
Details of Waad al-Baghdadi's arrest emerged on the eve of Dizaei's High Court challenge against his conviction.
Mr Al-Baghdadi, 25, was assaulted and falsely arrested by Dizaei, 49, outside a restaurant.
Dizaei was jailed for four years in February 2010 for perverting the course of justice and misconduct.
A jury found that Dizaei attacked Mr Al-Baghdadi outside a restaurant in Kensington, west London.
He was a Metropolitan Police Commander at the time of the assault in July 2008.
Dizaei is appealing against his conviction, claiming Mr Al-Baghdadi gave a false identity under oath in court.
On Tuesday, Dizaei's lawyers will argue that Mr Al-Baghdadi's evidence cannot be relied on if he lied about his identity.
Michael Mansfield QC will tell the High Court there is fresh evidence that shows the case against his client is fundamentally flawed.
Police confirmed Mr Al-Baghdadi was arrested on 6 March and had been bailed until 6 May.