Mother shot in Clapton home before son's ninth birthday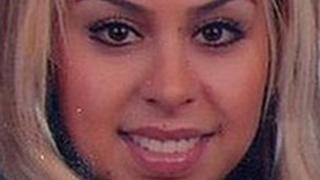 A woman was allegedly gunned down by a 15-year-old on the doorstep of her mother's east London home a day before her son's ninth birthday.
Gulistan Subasi, 26, who lived in Turkey, was attacked at her mother's flat in Clapton in March 2010.
The victim was targeted in a contract killing arranged by her ex-partner Serdar Ozbek who feared she would leave with their son, the Old Bailey heard.
Mr Ozbek, of Wood Green, and the alleged gunman, now 16, deny murder.
The teenager cannot be named for legal reasons.
Son 'brainwashed'
Izak Billy, 21, of Willesden, Paul Nicolaou, 28, of Tottenham, Leigh Bryan, 25, of Hornsey, all north London, and another 16-year-old youth also deny the murder.
The victim's mother Dondu Subasi said her daughter did not have any "malicious intentions towards her child" as feared by the boy's father.
Miss Subasi moved to Turkey after her relationship with Mr Ozbek ended, but her son remained in north London with his father.
She was due to see her son on his birthday on 23 March, but was shot dead the night before he turned nine. Miss Subasi was due to get married in May in Turkey.
Giving evidence Mrs Subasi said: "I missed my daughter so much. I asked her to come. She was especially coming for her son's birthday.
"She was going to give him his present but unfortunately she could not. She arrived on the 20th. On the 22nd..."
On the day of the murder the victim received a call from someone who had frightened her, Miss Subasi told her mother.
She also complained about her child being "brainwashed" against her, the jury heard.
In a witness statement read in court, Mrs Subasi said she and her daughter were having dinner when someone knocked on the door.
"I said, 'No, daughter, we don't know who is at the door, I will answer the door'. But she didn't listen to me and took the keys from the table and went downstairs to answer the door," it read.
The trial continues.