Canadian girl quizzed about dead baby in London hotel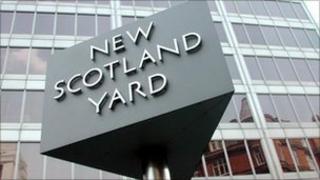 A Canadian schoolgirl has been questioned by police after a dead baby was found in a London hotel room.
The results of a post-mortem examination on the baby boy on 25 March were "inconclusive", said a Metropolitan Police spokesman.
The baby was found in the hotel room in Hounslow, west London, on 19 March after a group of Canadians who were in England on a school trip went home.
British and Canadian police are investigating.
A spokeswoman for Barrie police in Ontario, Canada, said that a 15-year-old girl from the city had been identified as the baby's mother.
The spokeswoman explained that the police's priority was to make sure the girl was healthy.
"Our main concern was to ensure that she received medical treatment," she said.
The baby will be subject to more tests to try to establish the cause of death, the Metropolitan police spokesman added.