Man accused of Jessie Wright murder was 'not a pervert'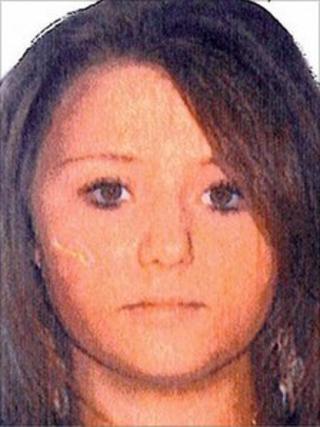 A man accused of raping and killing a 16-year-old girl has told the Old Bailey he was the victim's friend and "not a pervert" who would rape her.
Jessie Wright's body was found behind the flats in Islington, north London, where Zakk Sackett lived, jurors heard.
Mr Sackett, 20, of Outram Place, who has learning difficulties, denies murder and rape in March 2010.
Jessie was his "good friend" and they had sex the night she died but her death was an accident, the court heard.
Giving evidence Mr Sackett said he confided in Jessie as she understood him and he would talk to her about his parents, who died before his second birthday.
He said: "She was a lovely girl, she still is now. I always think about her. What happened, I did not mean for it to happen.
"She was my good friend. I always used to tell her about things."
'Obsessed' with Jessie
He said the pair had had sex three times, including on the night of her death, but he denied attacking her.
"No, I am not a pervert. I am not one of them," he said.
The defendant's barrister, Jeremy Dein QC, said it had to be accepted that Jessie was killed by Mr Sackett but that it was an accident.
"That part of events involved, in effect, jostling together. At one stage, she came to be in a headlock-type hold," he said.
The prosecution has said Jessie was strangled and her body was dumped in an "out-of-the-way place".
Earlier in the trial Jessie's best friend Chelsea Strutton told the court Mr Sackett and Jessie would "hang out together" but he was "obsessed" with her.
The trial was adjourned until Wednesday.